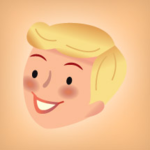 Vicki Harp
Instructional Designer at
Ameren
About

Vicki Harp

Vicki Harp is an instructional designer at Scottrade in St. Louis, Missouri. She has worked in adult learning, training, design and communications for more than 20 years. Though she has a background in print media, she has a passion for making adult learning fun through multimedia delivery that t...
Activity
"I'm sure this is a configuration problem that I've just been unable to find, but I'm having a problem with the Storyline player. My file ..."
almost 9 years ago

02/27/13 at 8:39 am (UTC)
Activity
"VERY NICE!! Thank you for sharing!!"
almost 9 years ago

01/08/13 at 8:39 am (UTC)