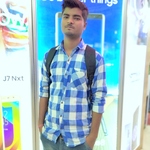 Saurabh Chauhan
E-Learning Master at
https://www.nextsoftwaresolutions.com/
About

Saurabh Chauhan

Learning more about E-Learning :)
Create a front-end user profile based on xAPI or SCORM Content.
If you're looking for a definitive guide to upload and track xAPI Content on Moodle LMS? Then you're in the right place.
There are many ways this behaviour can be customised and controlled, follow the guide to control resume behaviour.
LRS reports not readable? Follow these steps to make your Articulate Storyline id's human readable in GrassBlade LRS.
Want to upload your course on WordPress? This step by step guide will help you. This is most easy and best way.
Here are the best setting of Articulate Storyline for xAPI based course. Use these settings to upload your course.
Are looking for way to upload your Articulate Rise 360 course on WordPress website? Then, this article is for you :)