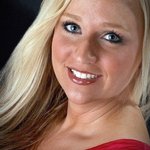 Amy Lamb
Trainer at
Prime Therapeutics
About

Amy Lamb

Creative passionista, dog/goat/animal addict, ID apprentice, rad wife, hip mom and optimistic world changer. Words to live by... The Mad Hatter, "Have I gone mad?" Alice, "I'm afraid so. You're entirely bonkers. But I'll tell you a secret, all the best people are."
Have you ever considered fostering an animal? My first Rise course may be for you.
A news ticker is a classic attention grabber. Keep your learner motivated with relevant real-life Q&A.
An interactive course to introduce employees to the teams they will work with. Great for onboarding!