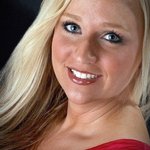 Amy Lamb
Trainer at
Prime Therapeutics
About

Amy Lamb

Creative passionista, dog/goat/animal addict, ID apprentice, rad wife, hip mom and optimistic world changer. Words to live by... The Mad Hatter, "Have I gone mad?" Alice, "I'm afraid so. You're entirely bonkers. But I'll tell you a secret, all the best people are."
Activity
"Learners team up with nine cartoon celebs in this "Hollywood Squares" homage as they try to score three boxes in a row for a win. Focusin..."
almost 3 years ago

06/05/19 at 11:24 pm (UTC)
Activity
"Starting a new job can be pretty intimidating, but this interactive org chart certainly helps. With personal introductions from your new ..."
3 years ago

03/21/19 at 5:58 pm (UTC)