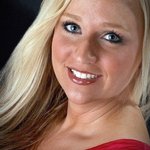 Amy Lamb
Trainer at
Prime Therapeutics
About

Amy Lamb

Creative passionista, dog/goat/animal addict, ID apprentice, rad wife, hip mom and optimistic world changer. Words to live by... The Mad Hatter, "Have I gone mad?" Alice, "I'm afraid so. You're entirely bonkers. But I'll tell you a secret, all the best people are."
Activity
"Wondering if anyone has experience creating eLearning with content that changes on a regular basis. Is there a rule of thumb for the shel..."
over 2 years ago

09/25/19 at 3:48 pm (UTC)
Activity
"Hello! I'm experiencing a reoccurring error when using the Review site. I also received the error when accessing this page. Wondering if ..."
almost 3 years ago

08/14/19 at 3:14 pm (UTC)
Activity
"Recently I created a Game Show course for challenge #217. When I preview the course in Storyline, it runs perfectly. When I try to share ..."
3 years ago

02/26/19 at 6:12 pm (UTC)