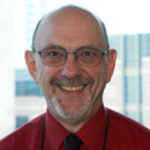 Bob Joyce
QI Education Consultant at
University of Texas M.D. Anderson Cancer Center
Activity
"About this job Versant Holdings, LLC is passionate about assisting clients in developing and sustaining professional nursing organization..."
almost 9 years ago

12/21/13 at 3:12 pm (UTC)
Activity
"I created a Presenter module for a client who is using SCORM Cloud as an LMS. The module includes a survey, but my clients have been unab..."
10 years ago

08/17/12 at 8:54 am (UTC)
Activity
"Is there any way to change the default color of a selected radio button for a multiple choice question in Quizmaker? Thanks in advance--..."
over 10 years ago

01/12/12 at 1:12 pm (UTC)