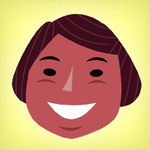 About

Burnette Vidal

Director of Training and Development
I would like to embed a PDF document that is fillable and can be emailed from within the Rise module using a PDF butt...
Can I embed a link to a Microsoft Forms survey into my Rise 360 course so the learner can complete the survey...and t...
Is it possible to build a course with a quiz and survey in the course.  I want to track quiz results and survey resul...
Some auditors are requiring that a survey be completed for every course.  So within a course I have created content, ...
I have recorded a screen cast video.  I've created 5 layers, each containing 1 caption bubble with a message.  I want...
How do you import questions from a file?  In what file format do the questions need to be created?
I have just created a test.  For a multiple choice question, where the learner has to select all of the correct answe...
I created a test in Articulate Storyline and have published it for use in our LMS. Is it possible to remove the "MENU...