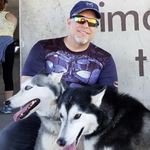 Daryl Meissner
Owner at
Meissner Communications
About

Daryl Meissner

Introduction Training and Technology are my passions. So it make sense that I would ultimately be engaged in eLearning. I am motivated by the "lightbulb going on" in the minds of my audience members so I foster a blended learning experience that includes eLearning, VILT and ILCT. I strive to del...
Activity
"I started a new project. I imported PowerPoint (pptx) slides. In Story view I selected all slides and in Slide Properties I selected "By ..."
over 2 years ago

03/26/20 at 11:56 pm (UTC)
Activity
"Greetings, I have created a course that includes quiz questions at the end of each content section. The scoring is cumulative and if the ..."
over 2 years ago

02/20/20 at 10:27 pm (UTC)