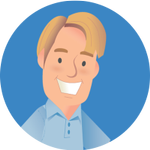 Director, Customer Training at
Articulate
About

Twitter http://twitter.com/elearning Pinterest http://pinterest.com/elearning YouTube http://youtube.com/cbtcafe LinkedIn: https://linkedin.com/in/davidanderson Inspiration http://elearningexamples.com E-Learning Challenges: https://community.articulate.com/series/e-learning-challenges
As elearning designers, we don't always have the final say on what goes into the courses we build. That level of deci...
In a recent post, we looked at some ways Snapshots can help us design the right look and feel for our courses. Becau...
Are you looking for some fresh ways to present data and charts in your course? What about designing the right look ...
One of the more frequent questions we hear goes something like this: "I've done all the right things: I did my analys...