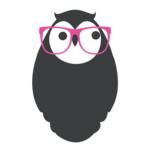 Dianne Hope
Learning Experience Designer at
The Knowledge Project
About

Dianne Hope

As a freelance learning experience designer, I am highly experienced in the end-to-end process of designing, developing and delivering engaging and memorable digital learning experiences with creative flair, passion for design and strong visual sense.
A customised slider thumb and a unicorn theme make for an engaging visual slider interaction.
A collation of job aids with a desktop theme custom navigation design.
We've all worked with co-workers we don't like - see how Atsumi deals with this in this interactive scenario.
Learn how to use sequence effect animation options to animate paragraphs of text in Articulate Storyline 2.
Decorate the Christmas tree to reveal a present for each of the 12 days of Christmas.
An educational virtual tour incorporating drag-and-drop activities, map markers and video images of destinations.