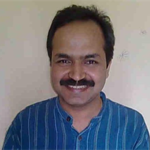 Gaurav Goel
Technical Specialist at
eLearning
About

Gaurav Goel

eLearning, education, spirituality
Hi, We have created a 35 question module using Quiz maker. When we click on "submit all questions at once", the corr...
What should I recommend to my clients for mobile device support from long term perspective? What should be the criter...
Does Storyline support third party LMS apps such as Moodle, SumTotal to run courses on mobile devices? I know that A...
We have couple of Articulate Presenter courses to run in SumTotal app for offline viewing. SumTotal iOS app downloads...
It seems that HTML5 output of Storyline does not support Engage interactions. I build very few courses today that are...
Does Storyline generated HTML5 output support Engage interactions on iOS both browser and Storyline player? Does Sto...
For the first click on the submenu item it works fine but generates shift on second click on other submenu item adjac...
Hi, Replay button stops working when the base timeline is set to "resume saved state". If anyone has found a solution...
I am using Articulate Studio 13 Update 2 to create courses in multiple languages and facing the syncing problem acros...
Matching Dropdown Options are already selected in HTML5 version when viewed on Firefox. However, it works fine on Fla...
I have tried many options to top align the radio button including the one shown in below snapshot but nothing seems t...
On maximizing the video screen goes blank in the HTML5 version  in Moodle 2.5.2 on Chrome 31. We are inserting mp4 vi...
Hi, I am facing an issue in the HTML5 output of Storyline in Moodle 2.5.2 on Chrome 31. This issue is there in all th...
Hi, I have created a Matching Dropdown quiz in Storyline. In the HTML5 version, if Submit button is clicked without ...