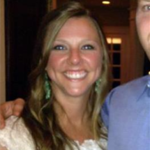 Ginger Simpson Gregory
Instructional Design & Training Specialist at
ICN
My review results slide isn't appearing correctly and I can't find a way to edit it. Can anyone help me find where to...
A colleague is wanting to use the Articulate Extra Bold font but she doesn't have Articulate products on her computer...
ICN is looking for creative Instructional Design consultants proficient in Articulate Storyline 2. Consultants will b...
I'm seeking an effective rubric that can be used to measure the LMSs that respond to our RFP.  I have one I can edit ...
I just purchased and downloaded Storyline and Studio '13.  I am having and issue with IE 9 and the products as well a...
I'm trying to create an engage interactive about parts of the body.  My image is a skeleton and I will have facts abo...
Can a Sequence Learning game have more than 7 answers?  If so, how do I edit it to have more?
I am trying to figure out a way to have learners type in answers to questions in an open ended quiz and when they cli...