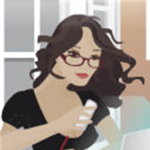 Ida Robles
Training Analyst at
Western Dental Services
About

Ida Robles

Our company has recently decided to take our training sessions to the e-learning world. Although excited to be taking the creation of powerpoints to another level, I need to quickly learn all that Articulate has to offer single-handedly. I'm very glad that there is an Articulate community that I ...
Activity
"I love this! We have the need to build training for how to use software systems, completing form applications and creating site accounts,..."
6 years ago

10/29/15 at 4:18 pm (UTC)
Activity
"For all those on a budget I downloaded gimp from cnet http://download.cnet.com/GIMP/3000-2192_4-10073935.html?tag=contentMain;contentBod..."
over 10 years ago

04/25/11 at 12:05 pm (UTC)