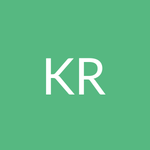 Kaitlyn Romberg
Instructional Designer // eLearning Developer at
Zillow Group
Activity
"Are there plans to add any sort of Lightbox option to Rise? It would be great for users to have the option to click for more information ..."
over 1 year ago

08/15/18 at 9:10 pm (UTC)
Activity
"Hi guys! I'm pretty new to using variables and am having troubles using a T/F variable and a counter together. Here's more detail:  I ha..."
2 years ago

02/15/18 at 4:39 pm (UTC)
Activity
"Hi there!  Is there a way to revise the numbers or content in the dividers (numbers or "continue")? I'm working on a course where I am ..."
over 2 years ago

10/26/17 at 4:25 pm (UTC)