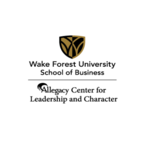 Allegacy Center for Leadership and Character ~ Wake Forest School of Business
Instructional Designer at
Wake Forest University School of Business
Activity
"Hello, When I go into my project, click on "Home" and then on "Player" the Player Properties window appears. According to the tutorial, t..."
almost 6 years ago

05/27/14 at 6:18 am (UTC)
Activity
"I've viewed the tutorials several times on adding entrance and exit transitions to slides. When I choose a slide or a layer and click on ..."
6 years ago

05/02/14 at 10:25 am (UTC)
Activity
"I viewed the tutorial on how to change the player size by going into the player properties, etc. However, on the tutorial, there is a but..."
6 years ago

05/02/14 at 10:05 am (UTC)