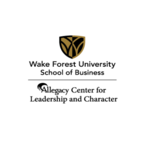 Allegacy Center for Leadership and Character ~ Wake Forest School of Business
Instructional Designer at
Wake Forest University School of Business
Activity
"Hello, When I go into my project, click on "Home" and then on "Player" the Player Properties window appears. According to the tutorial, t..."
Activity
"I've viewed the tutorials several times on adding entrance and exit transitions to slides. When I choose a slide or a layer and click on ..."
Activity
"I viewed the tutorial on how to change the player size by going into the player properties, etc. However, on the tutorial, there is a but..."