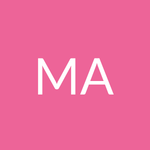 Mary Ann Artz
Instructional Designer, Editor, Quality Assurance Specialist at
Mary Ann Artz, Inc.
After I installed the latest Storyline 3 update, tiny little scrollbars are appearing at the very top of all essay qu...
Has anyone else experienced this problem? In IE 11, on most if not all multiple choice question screens, there's a 1-...
I have "random" objects appearing in the Tab Order screen. These are things like text boxes that may be on Slide 6, f...
My course is developed in Storyline 3. Using JAWS, the learner is able to "park" on the Next button on non-interactiv...
Hi all, I'm using Storyline 3, and I have the Next button disabled until the timeline ends. The course is failing ac...
Is there any way to modify the Process Interaction template so that it displays properly in a widescreen layout? The ...
Hi all, I have a slide with 5 lightboxes. The lightboxes are actually other slides within the same scene. On the ba...