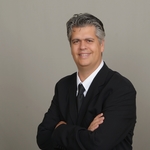 Matthew Van Matre
Training & Development / Instructional Designer at
Unity College
About

Matthew Van Matre

My current learning journey is taking me from 18 years in the secondary classroom to the boardroom, from students to participants, and from pedagogy to andragogy. My goal is to link learning experiences to business needs so that job performance will improve.
Activity
"And, just saved me time agonizing over an annoying problem for my current project - thanks!"
3 years ago

03/16/20 at 6:19 am (UTC)
Activity
"I am working on a small project right now and was debating between Survey Monkey or Google Forms. Thanks for the JotForm link and informa..."
over 5 years ago

08/13/17 at 4:00 am (UTC)
Activity
"You wrote "5. Uploaded the output on Google Drive. Succeded in embedding the storyline output in Blogger." Could you explain how you got..."
over 7 years ago

09/01/15 at 2:26 am (UTC)