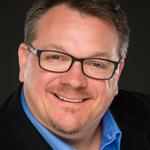 About

Mike Byrnes

In the realm of engagement, Performance Management and Adult Learning, Mike is a self-acclaimed Possibilities Extraordinaire. Mike is a 18-year veteran and connoisseur of engagement, enablement, change management, learning, learning technologies, and instructional and creative design. Mike dabble...
Activity
"Hello, I have downloaded the trial and am trying to do a few things to get the feel for Storyline. The problem is that the program never..."
over 6 years ago

08/27/13 at 7:21 pm (UTC)
Activity
"I think that I'm over thinking this one... Below is my sample... I want the learner to be able to have free choice on "Main 1" to choose..."
over 7 years ago

09/04/12 at 1:44 pm (UTC)