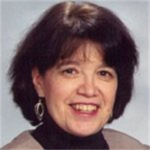 Monica Caplan
President/Senior Instructional Designer at
The Leslie Group, Inc.
About

Monica Caplan

I'm an experienced (20+ years) instructional designer who enjoys a challenge. I specialize in "rescuing" all or part of instructional-design projects that are behind schedule, are in need of additional manpower, or need to be reworked for any reason. I also produce courses—instructor-led, e-learn...
Activity
"I just found these responses. Thank you to all!"
2 years ago

01/30/18 at 4:42 am (UTC)
Activity
"Is there a "estimated time of arrival" for more animation features in Storyline, especially customizable motion paths and wipes?"
over 6 years ago

10/15/13 at 8:13 pm (UTC)