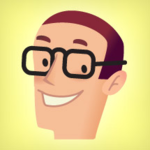 About

Pummi Bais

Facilities Planning, EMarketing
I am new to storyline and curious to know, if StoryLine can be used to build Amazom local page for selling the produc...
Hi All! Can anyone show steps or tutorial creating an App for iPad by using SL.  Moreover I get confused, how to get ...
Hi: I want to create one or two pages Navigation Menu with few hyperlinks from the graphics to outside websites so th...
Hi: I am new in SL as well as looking to explore developing some type of App in relation to Dry Cleaning service for...
Hi I have just created a CD by using Engage, but when I launch it shows it is published by Articulate with their log...
Hi All:  I am new to the Storyline and exploring the way to add "sound" as well as "text" to the markers.  If it is ...
Hi All! I am new in Story Line and want to find out if it is possible to create a course including getting the news ...
I am new in SL and want to know if e-book can be published in SL?  The book contains about 150 pages.  If possible, c...
Hi: I am new user of SL.  I would to publish MS Excel file or some other type of spreadsheet file as a part of my cou...
I am new to the SL and trying to build simple presentation with text scrolling slowly as sound appears line by line a...
Hi All! I have an access to the marketing data of products worldwide.  You name it any product, I got the access.  I...
Hi All, I new to the Articulate StoryLine and trying to figure out the way to create Glossary concept similar to Arti...
Hi All, Does anyone know which Mobile Online Emulator & HMTL5 based output on a desktop browser works better with...
Hi All! Yesterday I have purchased Storyline and was trying to import Engage - Glossary format file into StoryLine so...
I have Articulate 9 Suite- Can this software be utilized to publish the courses on iPad.  I am looking for suggestion...