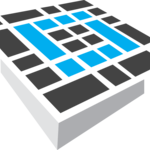 sean@cobblestonelearning.com Learning
About

sean@cobblestonelearning.com Learning

Hi ! I am an Instructional Designer and elearning developer with a Degree in Information and Communications Technology and an MBA. I have over 10 years experience in multinational companies as a designer and managing Instructional Design teams. I work with a team who offer Learning consulting, I...
Case Studies for some our project work. Includes some screenshots and a description of the projects.
Promo video for Cobblestone Learning outlining what we do and showing some samples.