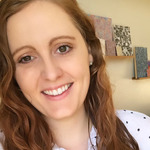 Siarah Flanagan
Instructional Designer
About

Siarah Flanagan

I am an instructional designer by day and an artist at night. I love getting to combine my two passions to create interactive engaging learning for people.
Activity
"I am working on a project where I have an excel document linked within the training and I am publishing it out as SCORM. When I tested th..."
over 5 years ago

04/14/16 at 4:01 pm (UTC)
Activity
"I am having difficulties with a project where the audio is working fine on the computer, but when testing on Apple devices it's random on..."
over 5 years ago

03/17/16 at 7:25 pm (UTC)