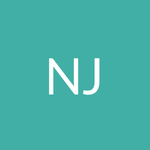 Nis Ove Jornaes
e-learning project manager at
Oticon A/S
Activity
"Articulate generates the error below whenever I attempt to start it. I have updated StoryLine and of course Flash 16 (which is installed ..."
7 years ago

01/05/15 at 2:07 pm (UTC)
Activity
"I am curious if Storyline has support for actual video streams via a CDN - as opposed to pseudo streaming (youtube) or progressive d/l - ..."
over 9 years ago

08/30/12 at 7:06 am (UTC)
Activity
"We are an e-learning team in an international company with 26 affiliate companies around the world. We recently purchased Storyline and w..."
over 9 years ago

07/26/12 at 6:27 am (UTC)