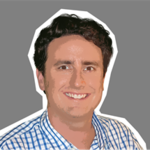 About

Bryan Jones

Helping people build better training, faster. :)
Activity
"Jeff, I think how you approach this training depends on a few things. I'd want to know a bit more, such as: What performance are you try..."
11 years ago

08/01/11 at 12:51 pm (UTC)
Activity
"Sid- I created a few Screenrs awhile back that might help. Here's one that shows some general things I like to do with hands And here's ..."
11 years ago

07/28/11 at 10:18 am (UTC)
Activity
"Here's a Screenr showing the basics of the template"
11 years ago

07/28/11 at 9:16 am (UTC)