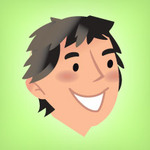 It seems like the button object, when set to "send an email" by default includes the code to generate a subject line....
I find it a bit strange that you can't build a Rise course with multiple lessons, and then when publishing, be able c...
I've been looking for a while and can't find a clear answer on Rise. All I've found was a post from 2017 saying Story...
Hi,  Couldn't find any previous topic that covered this.   I have objects that display a layer when <mouse hove...
Im noticing on my local drive, for Articulate360, both Studio and Storyline have multiple duplciate .msi installer fi...
Storyline 360 - saved locally I ran the most recent updates yesterday and today I can't publish anything to Articula...
So, reagardless of published output, or preview Im having an issue that has me at wits end. I'll do my best to descr...