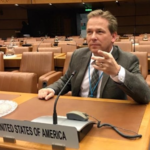 About

Elliott Brown

Videographer & Instructional Designer
Activity
"Is there a way to create a course in Rise that would be dual language? For example English and Spanish? Even if its broken up by a first ..."
Activity
"I hope I didnt miss the answer to this. But is there a way to set the  Invalid Answer to toggle between languages? I am creating a module..."
Activity
"Here is a question... I need to do the same thing, but I am trying to use it from a question bank where it randomly selects 3 questions f..."