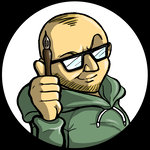 Enrico Matteazzi
ID / Content Developer at
Mosaicoelearning
About

Enrico Matteazzi

I'm an Instructional Designer with years of experience grown in international italian companies. I'm also a writer (for kids), a puppet master and an actor.
This is an example of what we can do with Articulate360 thinking about tests for kids.
These interactive comic strips have been designed by two young kids. Alameda Project made the viewer and graphics.
The first three chapters of an interactive science fiction book based on sliding stories. All made with Articulate360.
A nice very famous game in Italy, called Gioco dell'oca. It's a sort snakes and ladders. Try it!
This is only an example, a draft to explain the possibilities to make edutainment for children.
A nice game designed to teach what cyber risks are. Try to reach the island with minimum of costs for your company!