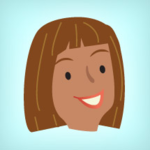 Jennifer Her
Instructional Designer/Owner at
Smart eLearning
About

Jennifer Her

20+ years of instructional design in multiple industries
Activity
"I have created a case study page. I want the case study to be contained on one page so I've added layers to create each sub page (instead..."
almost 8 years ago

12/10/13 at 7:45 am (UTC)
Activity
"Hi folks, Hoping someone can help me out with a problem I've been running into. I have selected in the Player options to Launch the Playe..."
8 years ago

11/05/13 at 8:13 am (UTC)
Activity
"I have a course that explores multiple formulas prior to having the learners apply their formula knowledge to scenarios. These are all re..."
9 years ago

11/26/12 at 9:46 am (UTC)