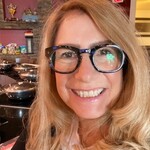 L'Oreal Battistelli
Founder, Learning Director at
Creative Collab Designs
About

L'Oreal Battistelli

"Cradle to grave" Instructional Design consultant with on-boarding, sales, 2 and 3D animation (and video screen cast) and marketing campaign communication design work experience in the learning industry. "Open door - Happy to help!" policy. Reach out anytime for support with your learning needs!
Activity
"The question lies where navigation control meets animation, and I'm not sure the best way to achieve both concurrently. I'm familiar with..."
11 months ago

12/12/19 at 4:28 pm (UTC)
Activity
"I want to guide learners linearly through five Modules beginning with the Intro slide. I've created a MC question slide at the end of eac..."
11 months ago

12/12/19 at 9:22 am (UTC)
Activity
"What triggers should be assigned for "show layer success" to pull the previous multiple choice (1 slide) assessment into a results slide?..."
11 months ago

12/10/19 at 12:16 am (UTC)