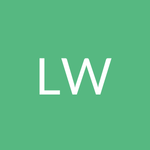 Li Whybrow
Learning Solutions Consultant at
liwhybrow.com
About

Li Whybrow

Instructional Designer specialising in rapid development solutions for information, communication and learning requirements.
Activity
"Hi. I have a question - probably regarding a variable. The requirement: An 11 question bank of quiz questions in Storyline, with 5 questi..."
over 6 years ago

09/16/13 at 8:53 am (UTC)
Activity
"Hi, this might not be the way to do this, but ... I have a slide with several images all with a corresponding marker which provides infor..."
7 years ago

03/12/13 at 6:53 am (UTC)