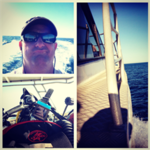 About

Mick Lee

Heaviliy involved in eLearning over the past 10 or so years. Massive Articulate fan, Scuba Diver and coffee lover mmmmm coffee ...
Activity
"I am updating a project in Storyline 360 for recent UI changes which require new background and visual changes so I am replacing various ..."
almost 3 years ago

05/29/20 at 2:57 am (UTC)
Activity
"Hi all,  First time poster long time reader. I'm stumped and think I may have bitten off more than I can chew. I have a course that is fr..."
almost 9 years ago

05/20/14 at 4:14 am (UTC)