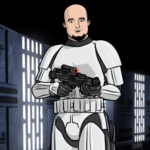 Pete Monahan
Multimedia Team Lead at
Leidos
About

Pete Monahan

I've been working in instructional design and educational technology in some capacity since 1998. I live in Virginia Beach, VA with my wife (who is also an ID) and two kids (hopefully they'll both be doctors or lawyers). I've been using the Articulate Suite since 2007... by far my favorite so...
Activity
"Wizards: I have an issue that I have just discovered in SL2 that I never experienced in SL1. We just upgraded last week and I'm losing my..."
over 8 years ago

05/08/15 at 2:43 pm (UTC)
Activity
"Hello, fellow Heroes... I'm looking for an experienced designer/developer with top-notch Storyline skills to join my team of Storyline su..."
over 8 years ago

03/02/15 at 1:47 pm (UTC)
Activity
"My developers and I are having an issue with Engage displaying images in Internet Explorer. It's a complex problem and I'll do my best to..."
over 11 years ago

02/14/12 at 8:52 am (UTC)