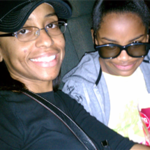 Ruby McCollough
Sr. Q. I. Education Design Specialist at
MD Anderson Cancer Center
About

Ruby McCollough

I've been working with instructional design projects for the past 6 years or so and have been a trainer for what seems like forever. We discovered Articulate a few years back and it has been our primary e-learning development tool.
Activity
"I would like to provide learners with different feedback based on their answer choice. This is part of a scenario so I would also like fo..."
over 3 years ago

12/14/17 at 7:05 pm (UTC)
Activity
"Good morning, Can you use only the names of scenes in the player menu? I've tried this and it isn't working for me so I'm wondering what ..."
over 8 years ago

02/26/13 at 7:31 am (UTC)
Activity
"Can a Ctrl+mouse click trigger be created in Storyline? We are working on a software simulation where the learner must be able to select ..."
over 8 years ago

02/07/13 at 6:49 am (UTC)