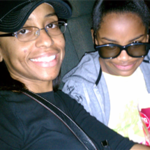 Ruby McCollough
Sr. Q. I. Education Design Specialist at
MD Anderson Cancer Center
About

Ruby McCollough

I've been working with instructional design projects for the past 6 years or so and have been a trainer for what seems like forever. We discovered Articulate a few years back and it has been our primary e-learning development tool.
Activity
"Thanks for responding Alyssa. I would like for learners to try the question until they get it correct and to display a reference/feedbac..."
over 3 years ago

12/20/17 at 4:36 pm (UTC)
Activity
"Thanks for the feedback Bruce. They are being picked up. I did try resetting the menu a few times before to resolve the issue, but no luck."
over 8 years ago

02/26/13 at 8:09 am (UTC)
Activity
"Thanks for the feedback. This would definitely be a great built in feature. Randall your variable suggestion has got us thinking and it's..."
over 8 years ago

02/07/13 at 12:59 pm (UTC)