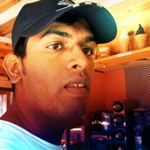 This is the most essential requirement while developing an eLearning course.  I have observed this while capturing c...
Is there any way I can password protect my storyline project file? (not the published output).
Hi there, I've created a course, in which there are 3 topics, each having 1 quiz (of 3 questions each), I want my le...
Can anybody tell me how do i remove BACK or NEXT button from Storyline Player? Actually I was trying to create video ...