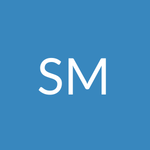 Hi, It would be really great feature if Storyline will add an option to publish the course as eBook (ePub) for iOS. I...
Hello, There is performance related issue when doing Drag-Drop activity. After certain time, it is not possible to pe...
Dear All, Thought came in mind when Amazon Echo was obey the voice command. How it will look when we can navigate t...
Hi, I am using the latest update of Storyline 360. The top navigation tabs are not appearing when using modern play...
Is there any solution to change master slide of a layout? I have a base template ready for the development and it has...
Dear All, Thought to share my current research project which is based on voice command. Only added back/next naviga...
Hi All, Using slider in Storyline 2, we can create the custom audio control feature. The attached file demonstrate t...