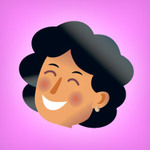 I googled my name, as is advised to do every once in a while, and I got hits on all of my Articulate discussion topic...
On the Articulate Community section of the web site, there's a place for employers to post jobs. Can individual also...
Does anyone know where the character bundle files get installed? Thanks!
Are there keyboard shortcuts to zoom in/out in slide view while developing in Storyline 2? CTRL + and CTRL - do nothi...
I created a simple rectangle and added a button to it and grouped the objects together. I then defined a linear motio...
Is there or will there be PDF documentation for Storyline 2? I really appreciate all the videos, but sometimes I just...
Is it possible to add more than one quiz question (T/F, Multiple Choice, Word Bank, etc.)? If so, how? Thanks!
Is it possible to deliver a font or font keyboard with a course? I am creating a course and want to include input/tex...
I'm in a situation where I have several layers and it would be helpful to be able to disable one or more during testi...
Is there a way to access the Storyline 2 Start screen from within Storyline? I'm talking about the screen that appear...
Hello, I am developing a course for native language learners and need to use accent marks in text, buttons and shap...
Hello, I imported a PowerPoint presentation that has quite a few motion animations using motion paths. They don't see...