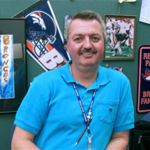 Arnie Park
E-Learning Instructional Designer at
University of Colorado Health
Hello, has anyone seen this error while saving a Storyline 360 file?
Hello all, has anyone been able to resolve branching quizzes with a different number of questions in each branch and ...
Hi all, I have been working in SL for some time now and I would like to take the next step in development. Is the nex...
Hi all, has anyone have the Prev/Next buttons show up on a question slide only in production when the Submit button s...
Hello all. Attached are the reports.html file that creates the ReportExample.png file. I need to find the variables t...
Hi everyone, is it possible to place a short 5 question quiz that is located on another scene inside of a lightbox? I...
Normal 0 oNotShowRevisions /> false false false EN-US ...