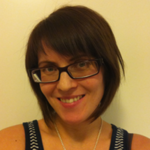 Johanna Lafourcade
Competence developer and E-learning pedagogue at
Kinnarps AB
Hi, I've worked in SL for many years and recently updated to 360 and now I encounter a problem I've never had: I have...
Hi, I have built a project in a program called Videoscribe and now I want to export it as a video file and inse...
Hi, Before the vacation I added a new e-learning to our LMS. It worked fine on both computers and tablets, I-phones...
Hi, A few weeks ago I published a new e-learning to our LMS and everything seemed to work in both IE and Chrome. Bu...
Hi all, I have a deadline on Friday for a project and now when I received the translation from our agency, it doesn'...
Hi, My LMS only accepts scorm 2004 ed. 3 och 4. In Stoyline 1 it was possible to choose to publish to these standard...