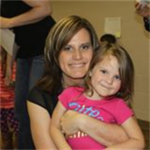 Lora Alston
VP Business Development at
Transportation Compliance Assoc
Is it possible to grey out the next button for a period of time, so that the learner has to read what is on the scree...
Is it possible to keep track of how many people get the the final test questions right and wrong? If so, how do you ...
Can you pull the .story file out of the published folder or zip file? I cannot find the .story file that i created to...
Hi. Is there a place to add the version into the LMS published part?
Hi. Is there a 'how to link' to create and print a certificate? Can you just print the slide?
Hi. I am adding "voice overs" (sound) to my trainings. I have my trainings are setup so that they resume when you lea...
Is it possible for me to share my drag and drop interactive piece with someone to help me out? I am not sure what I a...
Is it possible to pull one slide out with different layers into a new presentation?
Hi. When you download from the articulate downloads, how do you import what you downloaded into Storyline? Thanks.
Hi. I wanted to know if there is a limit on the text size. I have some slides that after I upload a powerpoint presen...
I am creating a SCORM compliant training. The training has a final test. Do you have to click any buttons to submit t...
Hi. I am creating a drag and drop which drags a text box word into a hot spot to fill in the equation. For example, m...
Hi. I just bought storyline. I activated it with the key that was given to me but I want to activate the additional c...