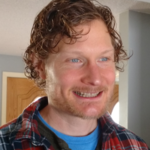 Andy Whitman
Instructional Designer
About

Andy Whitman

Voted the handsomest man at the 45th annual handsomest man competition in 1974.
has anyone had a similar situation to mine below? Parameters: Two audio files on base layer. First file plays at begi...
Is there a way to automatically have photo names default to their file names once uploaded to Storyline? Or does anyo...
The company I am at hopes to one day deliver content via mobile devices and in anticipation, does not want to use hov...
Is there any way to make object placement more precise? When you move an object into location, it rests in a certain ...
How are keywords separated in the Keyword field when publishing? I've tried listing with and without commas in betwe...
My example has two objects on the page. When either is clicked, I want the triangle to move along the motion path, bu...
Unless I'm doing something wrong ... I'm unable to add an animation to an object's new state using SL2. This was a ba...
When you capture a screen recording using Storyline's Screen Record function, where is that video file saved? Or, is ...
Working on a project that requires different objects across different slides to change states based on the numbered v...
Is there any way to change the mouse cursor icon within a course? This discussion is the closest I can find but it fa...
Is there a way to customize the Visability, Base Layer, and Revisit default option for layers? You can do this for sl...