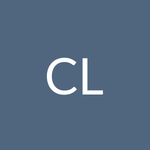 About

cindy lucas

Senior training specialist. Learning something new everyday.
I'm running storyline on my mac using parallels and it continues to crash. As soon as i try to type or add a marker i...
I want the user to type something in a search field. Once that's done, i want it to advance to another layer. Is ther...
I have a slide with five layers. there is a button on the corner that once you click it, it displays layer two. layer...
Can this be done. i have three buttons. i have hidden text. i have one trigger that says when you click on this hots...
I have three images on the slide. I've chosen two as correct but when i preview the slide it will only let me select ...
i have a freeform drag and drop slide. it has 10 question boxes and 10 answer boxes. I want each one to count as a qu...
Is there any way to insert a pause between triggers? I have a trigger that says change the state of a button to selec...
Is there anyway to create a trigger that will play media and when the media stops jump to another scene. I have the m...
I need to make an object drop down, but only so far. Any suggestions?
I have a transparent gif and it shows transparent in storyline until i preview it and then it shows a white backgroun...
I have an intranet object that i embedded into my presentation. i used the web object feature. i tested it and it and...
I published my presentation like i've done with all the others and it's massive. you can only see a fraction of it in...
i created a few quiz questions, but after you answer you submit and get the result box. is there a way to alter the r...
To explain.  The project starts with a slide and then gives you two buttons that go to two different videos. You clic...
I'm fairly new to articulate and i'm attempting to create a game. So in my game, there are meteoroids and aliens. I ...