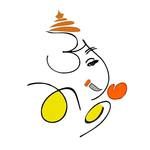 Aman Vohra
Senior Multimedia Developer at
Creativ Technologies
About

Aman Vohra

Sr. Multimedia Developer at Creativ Technologies, a corporate e-learning company. I'm very passionate about my work and am eager to learn new tools and techniques.
Some time ago I saw an infographic on solar energy and reproduced the same in SL2. (Ipad Compatible & touch enabled)
Presenting the portfolio of a self-taught, self-motivated designer/developer, maybe not d best but certainly the coolest
Created Online Radio Widget Using Storyline 2 with multiple stations / frequencies.