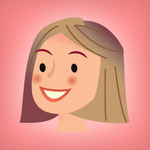 Amy Gibbs
LMS Administrator & E-Learning Specialist at
Resources for Human Development
Hi Everyone, I've been fighting with this interaction for a few days and I really need some help. I feel like the so...
HI Everyone, I LOVE this Characterused in the Storyline 2: Brain Think Template that Tom K. posted! (He just looks l...
HI Everyone, What do you look for in an e-learning portfolio for a prospective new hire. My experience is LMS Admin ...
HI Everyone, Due to some limitations with our in-house resources (i.e.- people & time), we are looking for a ven...
Hi Everyone! I worked on my first ELH Challenge today! I'm interested in creating a portfolio site (preferably free a...
Is there a way in (Storyline2) for me to create a list of about 15 items and then pair each with a drop down box cont...
HI Everyone, So we're new to e-learning and development is only half of my job (sometimes feels like much less) and ...
We're new to e-learning development and some of the feedback is that our audio recording quality leaves much to be de...
Hi All, We are encountering a somewhat complicated problem. If you love a challenge this is the thread for you! Bac...
Hi Everyone, I am trying to create a quiz question that asks the learner to choose the best feedback they would give...
HI Everyone, I'm looking for reputable resources for Storyline 2 Training. I know there are videos and discussion bo...