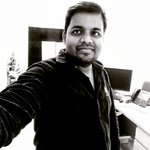 Deepak Mohanty
User Assistance Designer at
SumTotal, a Skillsoft Company
About

Deepak Mohanty

Instructional Designer, Content Developer, Blogger, E-learning Consultant with voracious appetite for books & movies.
Hi, I have the below requirements to meet, and not sure if these are feasible using the authoring tool or LMS. ...
Hi, I wanted to edit the player properties but I'm unable to open the "Player" option. When I click the Player,...
Hi, I'm using Presenter 360 for the first time and to me, it looks too complicated to spot and fix a few key items, u...
Hi, I'm importing some translated XLF files for ENGAGE interactions into my Articulate Presenter 360 project. However...
Hi, I've this SCORM assessment uploaded on SumTotal LMS. While the assessment works fine on most of the devices incl...
For the last couple of years I've been using third party tools to record demos and publish those as MP4 which I then ...
Hi, Could anyone please let me know, in one of my course slides - with multiple layers - upon clicking objects, imag...
Hi, I'm using Storyline 2 and in one of my course, I used separate video (mp4) files and added later as mp3. In the ...
Hi, Let me just put it this way, I have a set of course in which I have used variables for topic names e.g. %Topic1n...
Hi, I've already gone through this in some earlier thread where it was mentioned to rename, but wanted to know why ca...
Hi, Can anyone guide me to create a custom TOPIC MENU using Slide Master? I want to keep every topic names, help and...
Hi, does anyone have any idea how to make Storyline project work when it gets stuck in between. Now, one of my projec...
I'm using the "Notes" feature to add Audio Script for my slides. And wanted to change the inbuilt button text for "No...
I'm using this Zoom Picture feature of Storyline and at the same time, I include an instruction text for the lea...