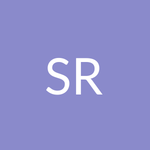 Syed Ali Haider Rizvi
Manager Instructional Designer | eLearning Developer at
Habib Bank Limited
Dear Team, I am developing a bilingual course (English and Urdu). I am using special URDU fonts into my project so I ...
Dear Team, I have developed a video which is getting blurred when I import it on Articulate Storyline. Could you ple...
Hi, I am going to develop a video based course using Rise software. All scenes just contain videos. I want to keep a...
Hi, There is a need to change the Results screen. The following are the requirements: 1. Customized feedback based on...
Hi, I have developed an assessment in two languages i.e. English and Urdu. Now I want to publish it as a single cour...
I would like to insert questions in Urdu Language, however, there are some technical terms which can not be converted...
Hi, I have developed a Video Based Final Exams. I have inserted the question (as text) then an animated video defini...
Hi, I would like to appear my media e.g. video, image or anything before questions. Could you please guide me on thi...