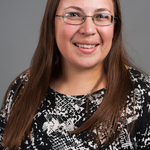 Jen Morton
Learning & Development Specialist at
Volkswagen Group of America
Today, my colleague and I have had trouble creating new Review links and Publishing our content. I have submitt...
Hello, My team created a custom template with fonts, colors, etc. and I want to edit the font color. It is currentl...
We created an e-learning module using Storyline 3.  One of our customers pointed out the marker text was overlapping....
I have noticed that the view I am seeing in Storyline2 when I preview an e-learning module isn't the same when it is ...
Hello, I noticed when I published an e-learning module that the videos themselves can be downloaded. I don't wa...
Has anyone created a Spanish player?  I don't see any tips to do this in the tutorials or in the program itself.
Hello! I have edited the Options of the Results slide and it won't show the answers I clicked correctly.  It says I ...
I have published a Storyline file and a couple of troubleshooting issues have popped up. 1. I uploaded some audio an...
I having major difficulty making this slide.   I have followed the tutorial multiple times, but the pictures aren't w...