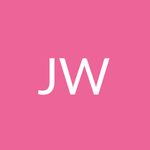 Jerry Woodrow
Co-Owner and Technical Director at
Learning Appeal LLC
I have 10 chapters (separate Rise applications) that I would like to combine and export it to one SCORM file. Any sug...
I have a client that requires the use of long lists (up to 30 items per list) which is way to long if you want to kee...
We have a client where we are developing a number of courses using Studio 13. Some of their staff access the courses ...
We have a client for which we are creating a variety of courses. When we send them the LMS version, which they put on...
I have the final quiz (to be recorded in an LMS) to pass/incomplete. They will have unlimited chances to pass. Is the...
When I upload a Storyline course to my development server it does not show any of the Player properties developed for...
Can anyone tell me the best way to create an option that would allow the learner to bypass a course if they pass some...
Does anyone know of a tutorial or document that explains how to initiate 508 compliance?
I upgraded to MS Office 2013 Home and Business without reading the reviews since I had assumed MS would work as in th...
Some time ago I saw a post that demonstrate how to see the varies layers (list of objects) on a PowerPoint slide. I t...
When I click on the Record Screen icon the entire Storyline application exits. I tried a re-boot but that did not wor...
Does anyone know how to capture/download audio files (pronuncations) from dictionary sites?