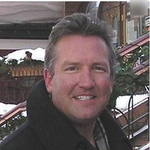 John Endicott
Learning Experience Designer at
Cogent Rogue Consulting, LLC
About

John Endicott

What ties the hats I've worn together: reporter, tech writer, instructional designer, eLearning developer? A burning desire to learn, teach, and understand the first two happen. I specialize in scenarios, simulations, and problem-based learning experiences that create experts and raise ROI.

Denver, Colorado, USA, Planet Earth
Activity
"Howdy, Alyssa. Five-plus months into this pandemic, has there been any movement on the many requests for masked characters?"
17 days ago

07/27/20 at 3:34 pm (UTC)
Activity
"Seems people have been requesting a global slide duration setting feature for a while, and it still hasn't happened. Not having to shorte..."
over 1 year ago

01/30/19 at 4:54 pm (UTC)
Activity
"Howdy, I'm an instructional designer with 20+ years experience building custom learning solutions that make a difference, including: S..."
almost 2 years ago

10/31/18 at 2:39 pm (UTC)