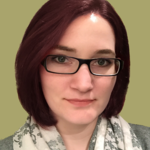 LJ Beaupre
Learning Experience Specialist
About

LJ Beaupre

Find me on twitter at @LJBeaupre.
A modern sports themed design-your-own-Greek-pottery interaction in celebration of the upcoming Winter Olympics.
This is an extract from a choose-your-own-adventure orientation module, to illustrate how circular menus can be used.
A short timeline of the universe, using Pantone's colour of the year for 2018: Ultra-Violet.
A construction-themed course starter template with a focus on jobsite safety.